The other day at Costco…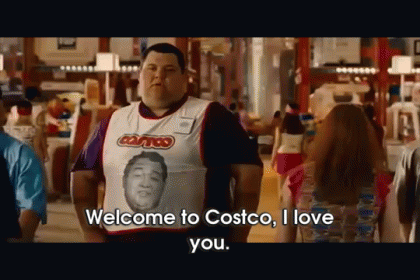 Such a cliche start to a blog post from a stay at home mom with multiple children who semi-home-schools and sends the oldest to a charter school who makes her own Kombucha and just nursed the family's most recent female addition (yes, we only have girls) to sleep and can ramble on just as long as Mad Philosopher with smaller words…
That was actually the start to Mad Philosopher's recent post, but it suited me as well.  In the same vein as "visit Costco and buying their giant boxes of baby diapers that never seem to last as long as you want and giant tasty muffins that a Hashimoto's girl like me can no longer enjoy", I figured I would throw my run-on-sentence stream-of-consciousness into the giant void that is the internet.
"I have gadgets and gizmos a plenty…I have ideas and recipes galore…want a gluten free dessert- I have 20! But who cares…no big deal…"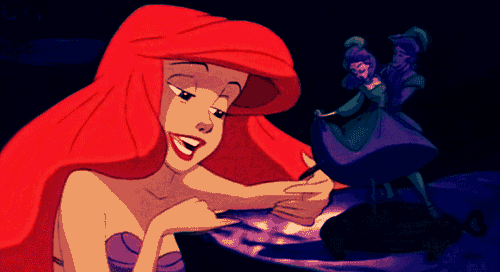 Okay, kinda' hope you care enough to keep reading. And to not tattle on me to the Mad Philosopher that I just quoted the "Little Mermaid."  I'm burying the lead, here, but hold out just a little longer…
Mad Philosopher counts how many words he writes each and every post. I don't think I will. radical freedom!  In all seriousness, I am trying to keep my post short and fun and maybe even helpful.  As a thank you for any who made it this far in my first not-gif post, here is a super easy and delicious Bailey's milkshake recipe to sip on later and a promise of a funny gif post soon.
Bailey's Shake:
2 shots Bailey's
Roughly 1 1/2cups ice cream (chocolate is recommended)
Optional (but not really): whipped cream.  Also, sprinkles.
Put the Bailey's in first, add all ingredients into blender and then enjoy! Add more or less ice cream depending on desired thickness.